Self-priming centrifugal pumps
Description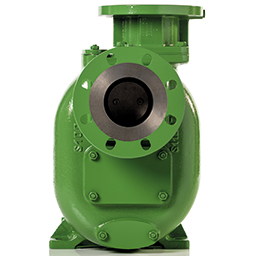 Recommended for corrosive and/or abrasive & viscous liquids, compatible with cast iron, bronze, aluminum or stainless steel, which can contain air.
The pump can be located above, on side or under the liquid. Some pump sizes can self-prime up to the physical limit of 8 m.
Available with various drives such as
single phase, three-phase, explosion-proof motors and gasoline or diesel engine.
Produced in different versions depending on the specific application. For example Close coupled, Bi-Block, Classic.
Also with ATEX Certificate.  

Working Principle
---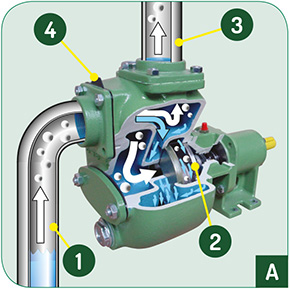 The self-priming pump will evacuate all the air. The vacuum produced as the impeller rotates (2) draws air into (1) the pump where it is mixed with the liquid already contained in the pump casing.
When all the air has been evacuated from the suction line the liquid is pumped, even if air-laden.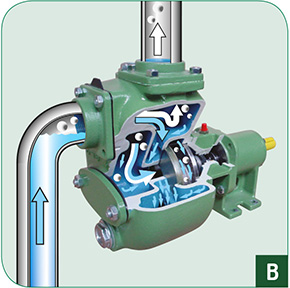 The air/liquid mixture is driven to the discharge side where the air separates out and is expelled through the discharge port (3) while the liquid, due to the higher gravity, falls back and is reused in the suction side through a small passage.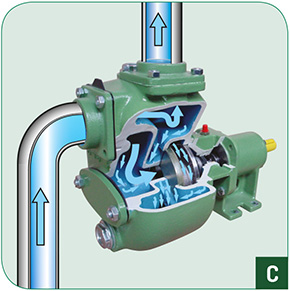 The high suction port keeps enough liquid inside the casing to allow re-priming any time. The check-valve in the suction port (4) avoids a backflow of the liquid and reduces priming time.

The pump is normally placed dry above or aside the liquid. In this case the suction line contains air. This Video shows how the pump primes the air from the suction line only with some water inside the casing.
Advantages
---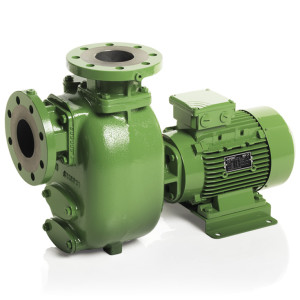 Suction and discharge ports are available flanged or threaded (up to 4"). The threaded port have through-holes to take away faster the pipes.
For easy installation, the DIN or ASA flanged ports have through-holes and ¼" threaded hole for Vacuum meter and manometer.
Check valve: avoids backflow of liquid from the discharge side and reduces priming times. Available in NBR, Viton® (FKM), PTFE & EPDM.
Maintenance-free ball bearings.
Mechanical seal in Sic/Viton® (FKM) with stainless steel shaft sleeve and lubrication behind the seal to improve dry running capabilities.
Heavy-duty open impeller and wear plate designed for abrasion and passage of solids. On request with cutting device for soft solids.
---
Animal food
Bentonite
Clean or dirty solvents
Cooling milk
Diesel
Fertilizer
Fire fighting water
Flood drainage
Gasoline
Light-oil
Lime milk
Liquid manure
Must
Petroleum products
Rain water
River water
Soda
Sump water
Transformation oil
Wash fluids
Wastewater
Water with cutting sand
Water with mud
Water with sand
Water with solids
…and many more.

Construction
---
Stationary
---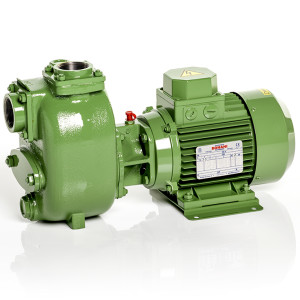 Close coupled pump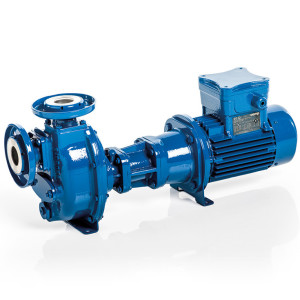 Bi-Block with flanged ports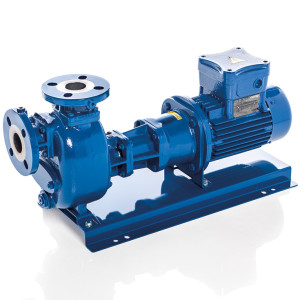 Bi-Block with flanged ports on base plate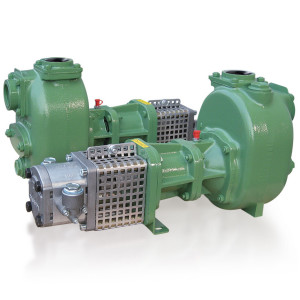 With hydraulic motor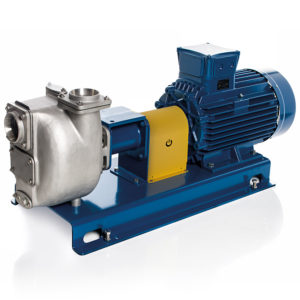 Classic, with elastic coupling, guard and B3 electric motor on base plate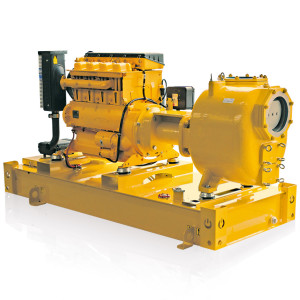 On tank frame
---
Mobile
---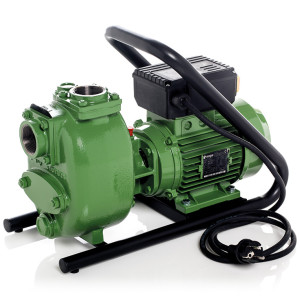 On carrying frame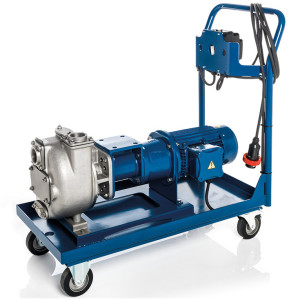 On trolley for flat ground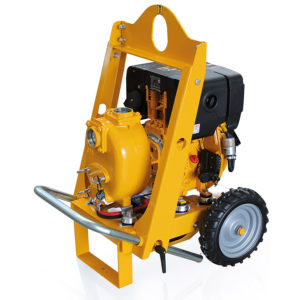 On trolley with 2 tractor profile wheels
On trailer with tank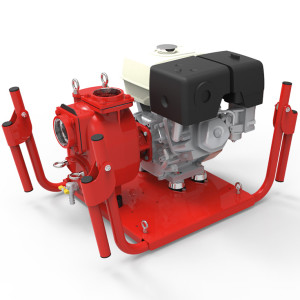 On carrying frame for the emergency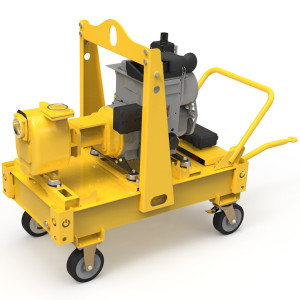 On trailer with tank & 4 wheels for flat ground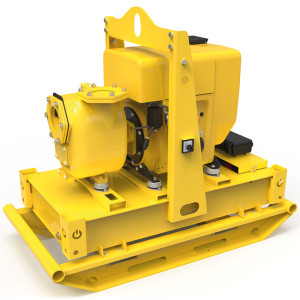 On skid
Options & Spare parts
---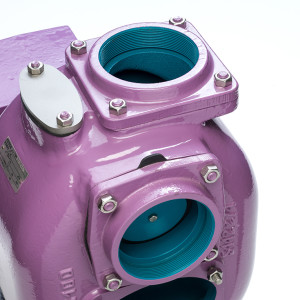 Threaded ports BSP-NPT (1″-4″).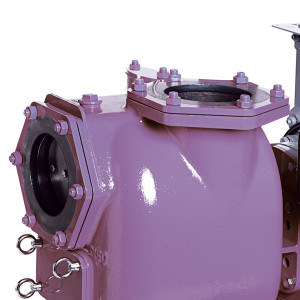 Counter flanges to weld (standard for 6″ & 8″).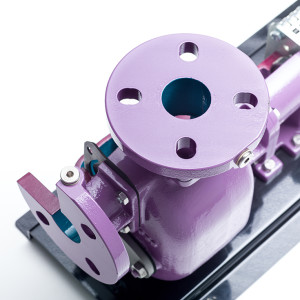 Flanged ports DIN-ASA with ¼" threaded holes for Vacuum-meter and Manometer.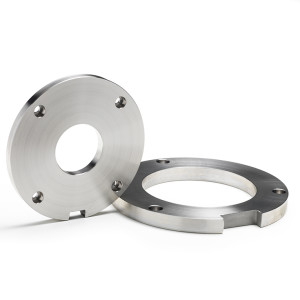 Wear plates for abrasion.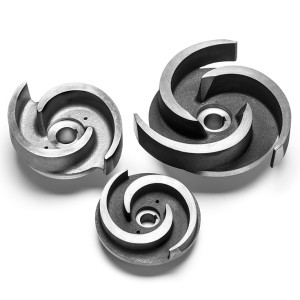 Heavy-duty open impeller designed for passage of solids.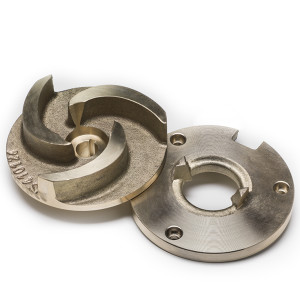 Impeller & the wear plate with cutter device for soft solids.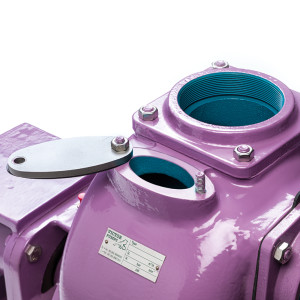 Priming cover.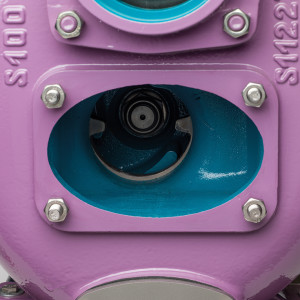 Inspection cover.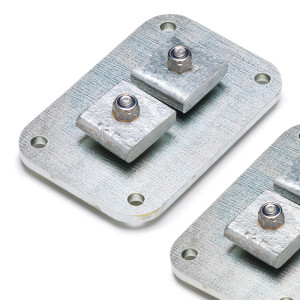 Cover with zinc anodes for sea water.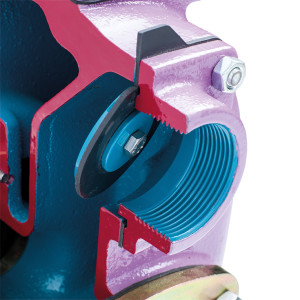 Non-return valve: avoids a backflow of the liquid from the discharge side and reduces priming times. Available in NBR, FKM, PTFE or EPDM.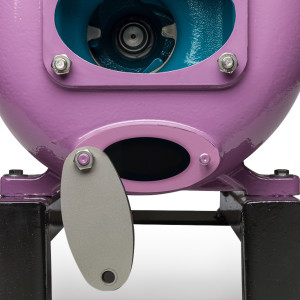 Clean out cover.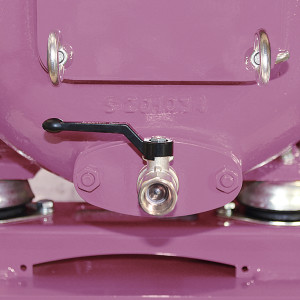 Clean out cover with ball valve.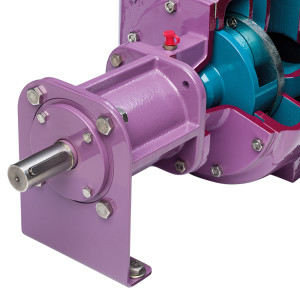 Bearing housing with maintenance free ball bearings.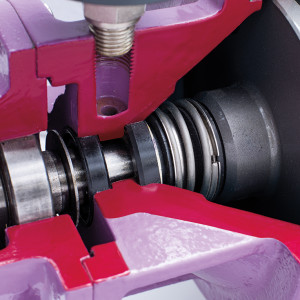 Mechanical seal available in different materials.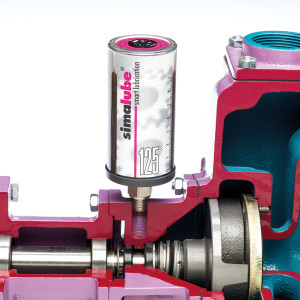 Automatic grease lubricator (+PS).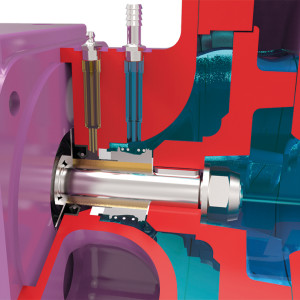 External seal flushing in front of the mechanical seal.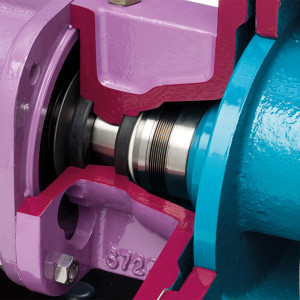 Metal bellow mechanical seal.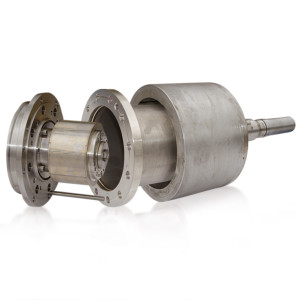 Seal-less with magnetic coupling.
For more Information: